Who we are?
Doing business for you!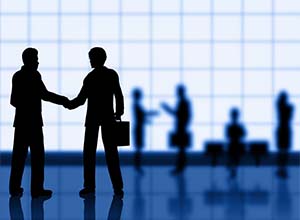 Since 1994, our Firm´s extensive experience has been engaged in international taxation, Free Trade Agreements and Customs affairs.
Our professional services have been required practically throughout the world, which has enabled us achieving a global vision of businesses and the various taxation and oversight methods existing.

Our service portfolio is filled up with numberless cases of success where our service fees have been absurdly lower than the benefit our customers get from our work.
Due to the formal education of our associates and the experience we have accrued in tax issues, our Boutique Firm has become one of the most prestigious in providing tax, customs and free trade related services, so critical to organizations.

We serve transnational companies and lawyer and accountant firms in professional collaboration in different parts of the world, the governments of several countries within the American continent, including Mexico, as well as international bodies concerned with offering weak economies their support in improving their taxation systems and promoting their taxing regulations.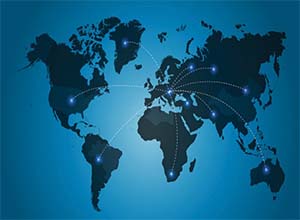 Our Firm is integrated by five highly specialized service areas:


I.- International Taxation; Free Trade Agreements and Customs

II.- Accounting and domestic Mexican tax services

III.- Juridical Services

IV.- Automotive and Auto Parts Industry Division

V.- Business Quality Systems for Educational Centers



A large amount of our associates´ time is engaged in research and in creating knowledge in tax and customsrelated issues. We not only teach in Mexican universities, but we are also asked to give lectures and share our experiences in other internationally renowned educational institutions and collaborate with different professional associations, thus generating debate and the construction of ideas.

Alvarez-Alvarez is an international Firm, not because we have an office abroad, which is to be admired in other global firms. We state we are international because the services we are requested to provide are used in different parts of the world. Our associates may receive customer request for services in Mexico City, Ciudad Juárez, Monterrey, Bogotá, Lima, Buenos Aires, Boston, San Francisco or Hamburg. All of them are timely served in their language of origin.

We only accept cases linked to professional ethics and good practices. We have never settled any matter which is not grounded on legality and the defense of ideas. Please feel sure we will never propose you to give any gifts or concessions of any kind, even where an issue´s positive resolution depends on it.
Torre Siglum Av. Insurgentes Sur 1898, 12th Floor, Col. Florida. México, México City, C.P. 01020
52 (55) 9171-1129 and 9171-1099
mexico@alvarez-alvarez.com